Green Flash Overlay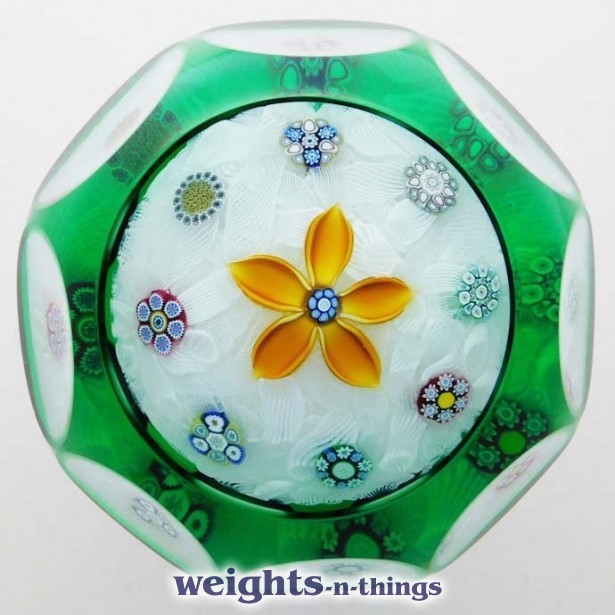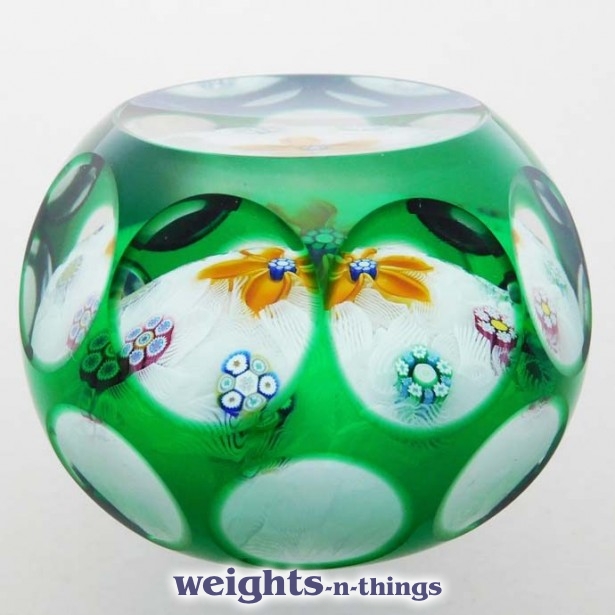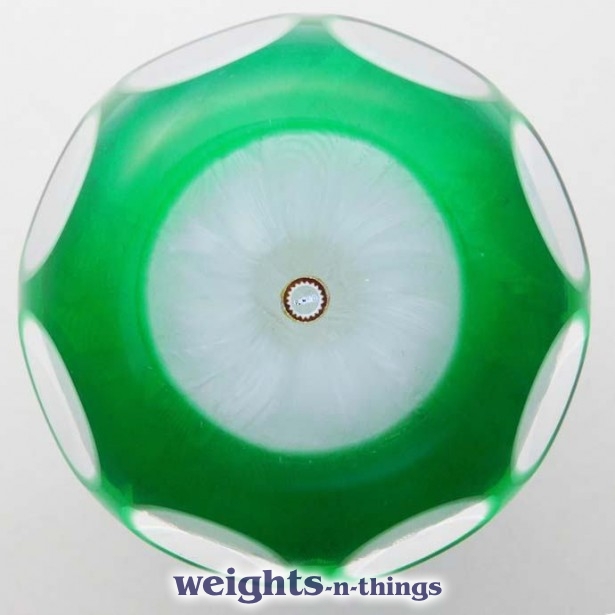 Green Flash Overlay
Set within a green flash overlay is a white lace cushion bearing a 5-petalled yellow flower encircled by complex millefiori canes. The weight is finished with a large circular top facet and 2 rows of side facets - 16 altogether.
Signed with a PMcD cane in the polished, concave base.

General
Condition
very good - a couple of very minor scratches around the base of the overlay
Diameter
69mm - 2 11/16"
Reference:

PMC 04402

Weight:

0.56kg