1971 8-spoke P-10 Design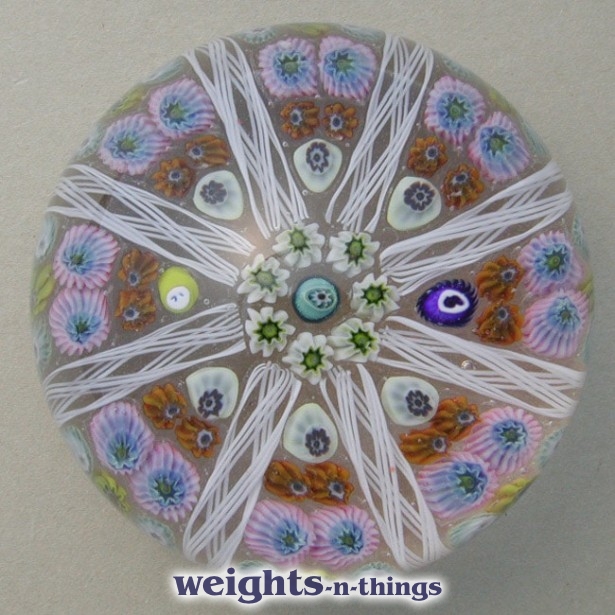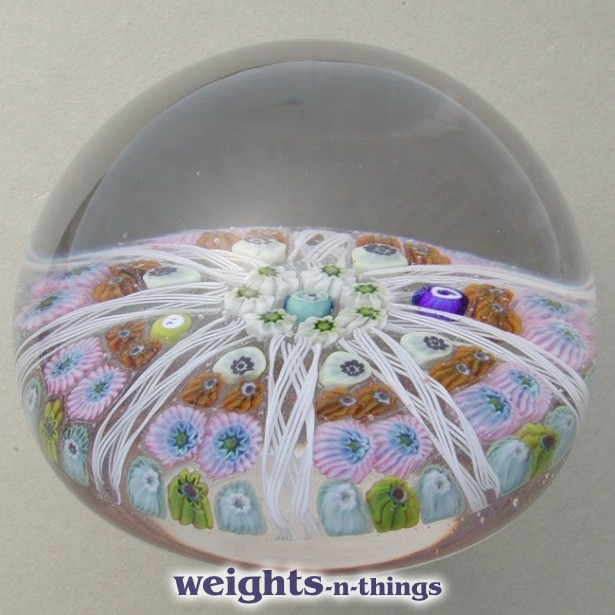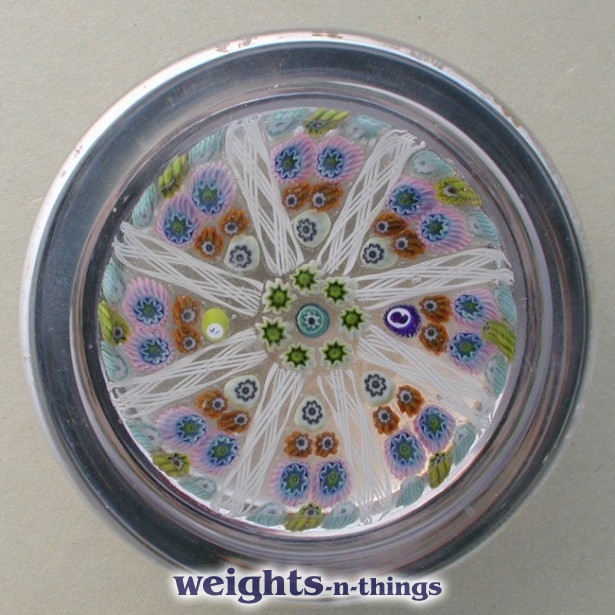 Archived



1971 8-spoke P-10 Design
A striking colour combination - ivory, caramel, mauve, pale-blue, olive-green & white - in this large, dated P-10 design with 8 latticinio spokes separating the 1-2-2-3 millefiori cane configuration over clear ground.  
Signed "S" in a blue/white serrated cane and dated "71" in a yellow/white tube.
A high-domed weight with a flat, polished base. 
General
Condition
excellent; a couple of very minor scratches on the flat base
Diameter
82 mm - 3 1/4"
Height
67 mm - 2 5/8"
Reference:

STR X047

Weight:

0.80kg