Next

2002 Scallop-edged Closepack (Ed.1/1)
2002 Large Closepack (Ltd. Ed. 75)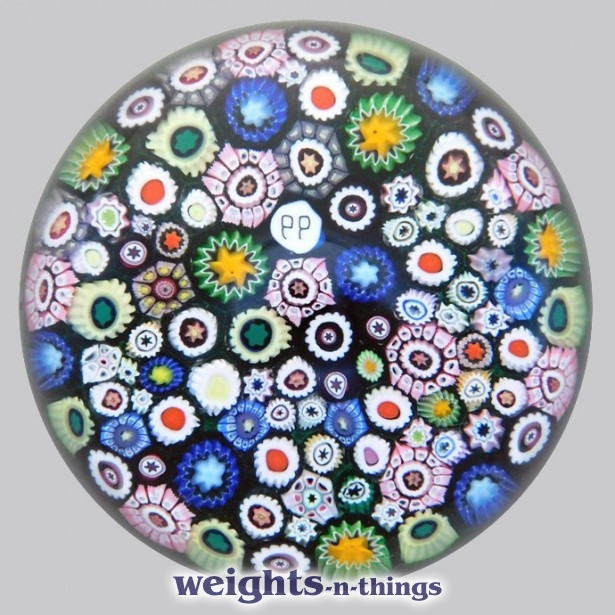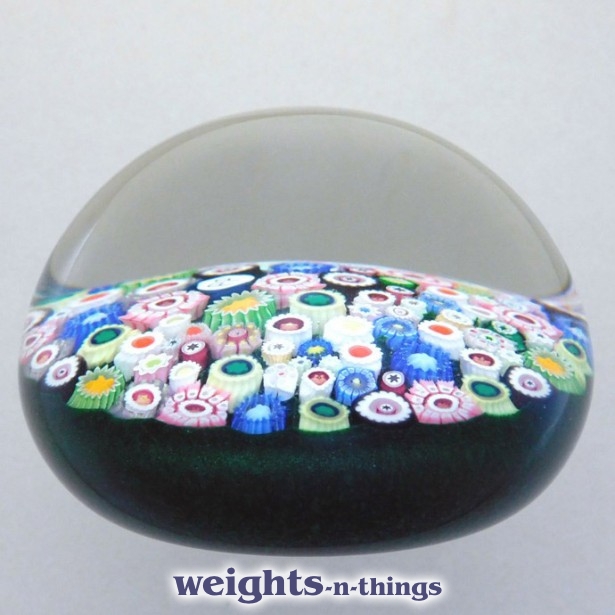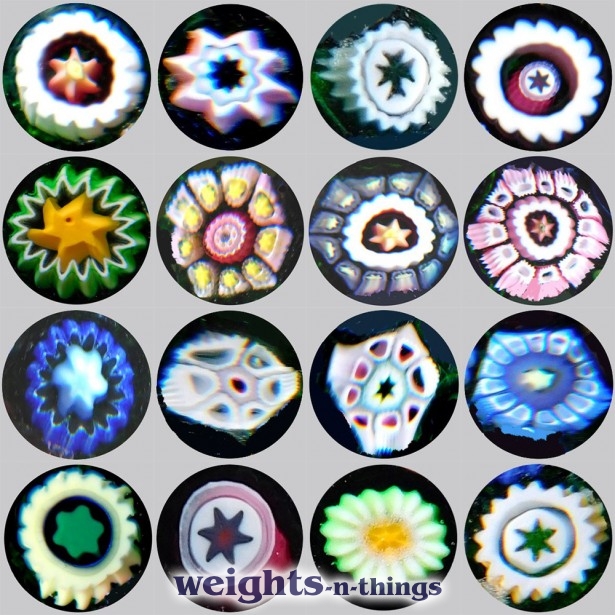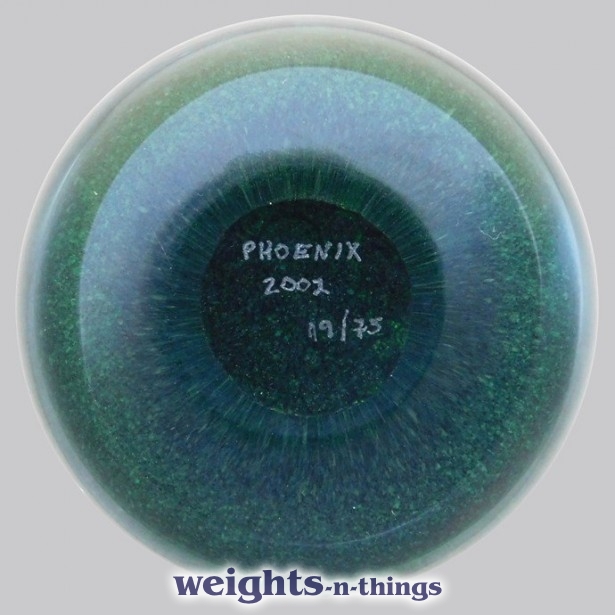 New Archived




2002 Large Closepack (Ltd. Ed. 75)
Phoenix Paperweights - a short-lived venture (ca.2002 - 2003) involving Willie Manson Snr and a number of glass artists from Perthshire Paperweights.
A large weight with ca. 100 simple & complex millefiori canes - including a PP signature cane - closely packed within a border garland of canes and set over a green aventurine ground.
Dated and numbered in the polished basal concavity.

General
Condition
as new
Diameter
80mm - 3 1/8"
Height
54mm - 2 1/8"
Reference:

MIS 04357

Weight:

0.69kg