1990 Fioretti (Ed. 600)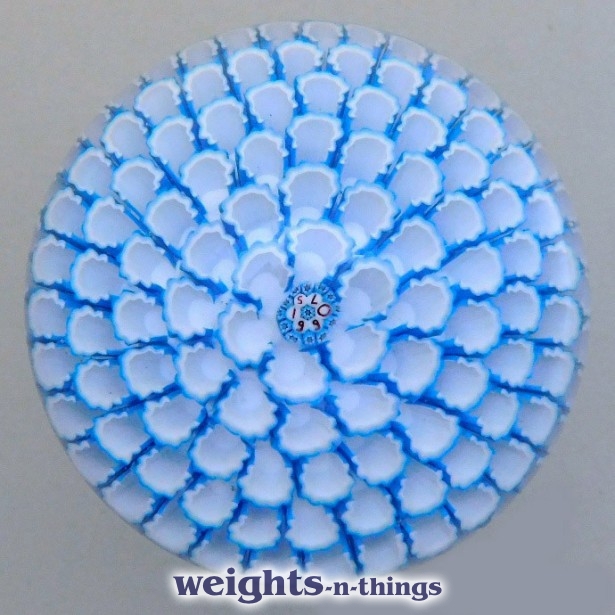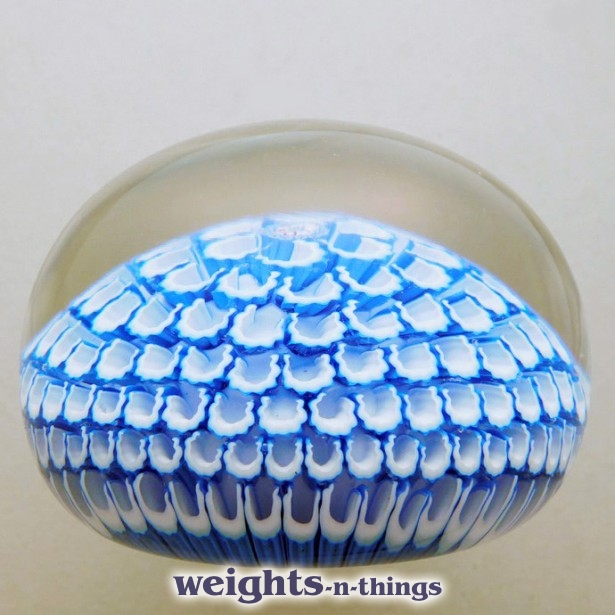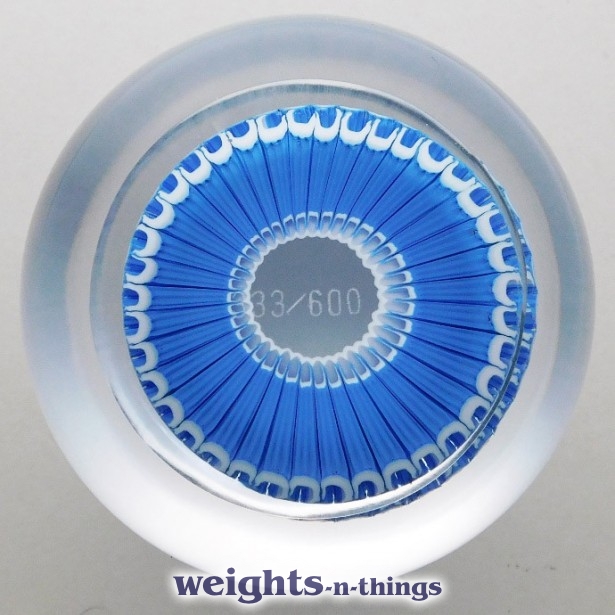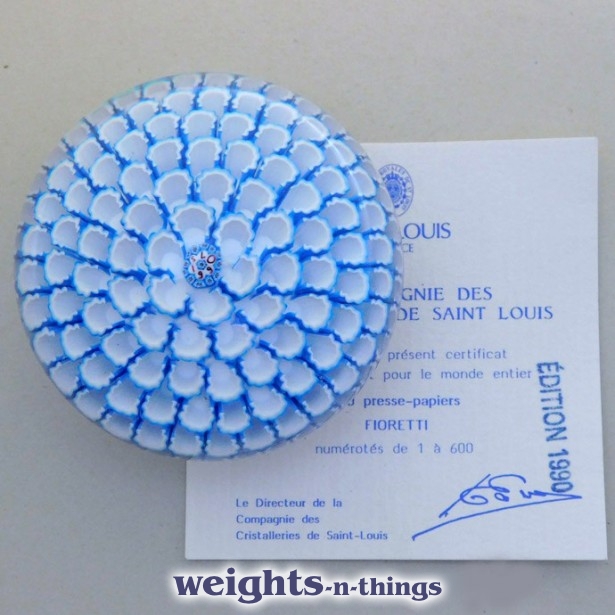 1990 Fioretti (Ed. 600)
Fioretti was the third in the series of SL honeycomb weights. Arranged in 7 rows over an opaque white cushion are pale-blue & white, shell-like "C" canes. The outer row is drawn into the centre of the base.
Centering the arrangement is a blue, white & red SL1990 signature/date cane. Acid-etched in the polished concave base is the edition size & number.
(Includes original certificate)
Extremely neat set up with only a couple of canes not perfectly aligned.


General
Condition
very good
Diameter
77mm - 3"
Height
56mm - 2 3/16"
Reference:

MSL 04414

Weight:

0.78kg